Nordic Seafood was founded in 1988 in the Danish fishing port of Hirtshals. Nordic Seafood's owner is one of the world's leader in fishing and fish processing: Nippon Suisan Ltd. (NISSUI) in Japan.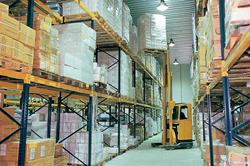 As importer and distributor, Nordic Seafood creates seafood value for our customers by staying ahead in terms of quality, dependability of deliveries and price. Our premises in Hirtshals include 2,300 m2 of production facilities and 3,700 m2 of cold stores.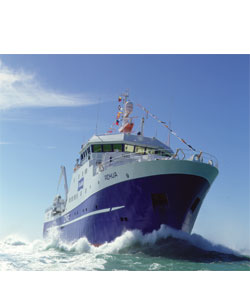 Nordic Seafood: a single contact with a world of possibilities
Every single day fresh and frozen fish and shellfish arrive from all over the world at Nordic Seafood's modern production facilities in Hirtshals. Nordic Seafood carries a stock ranging across more than 1,000 varieties of products and our close contact with NISSUI ensure full vertical integration in quality control and product flow from catch to the customer. In the vertical production process, safety along the whole line from catch to delivery is ensured by Nordic Seafood's own control measures. Our quality control department checks the in-coming supplies as well as our own production before distributing products throughout Europe.

Nordic Seafood actively supports sustainability in the seafood industry
Marine Stewardship Council (MSC) and Aquaculture Stewardship Council (ASC) are international non-profit organizations created to promote solutions to the problem of overfishing and  responsible aquaculture. The MSC runs the only internationally recognized environmental certification and eco-labelling program for sustainability in wild capture fisheries. More than 400 processors, factories and seafood companies meet the MSC's traceability standard, the Chain of Custody, which ensures the blue MSC label is only placed on fish that comes from a certified fishery. The ASC has developed a certification program for responsible aquaculture and works with international producers and companies in the fish chain. The green ASC label makes it easy for the consumers that they are buying responsibly farmed seafood – fish, crustaceans and shellfish – towards environmental sustainability.