The 17th annual Harvard Business School Africa Business Conference is set to take place from February 27th – March 1st, 2015 in Boston Massachusetts. This year's conference promises exciting opportunities for African entrepreneurs and professionals alike including the second edition of the conference's acclaimed New Venture Competition for African Entrepreneurs. Check out our earlier announcement about the competition here. To learn more about what attendees can expect from this year's conference, we caught up with the 2015 HBS ABC conference co-chairs, Nneka Ezeigwe and Leo Markel. Check out our interview with them below and share with your network!
Thanks for joining us Nneka and Leo. What informed the theme for this year's conference "A More Inclusive Africa: the pursuit of progress for all?"
Every word of this theme was carefully chosen and means something significant to the members of the Africa Business Club here at Harvard Business School. We believe it is worth thinking about how Africa's rising wealth is being created across different segments of the population and the economy. We think that for growth to become progress, the advancements we see in business, management, science, and technology should translate into meaningful positive changes in the day-to-day lives of citizens. Otherwise, the 'paper growth' that we celebrate may not translate to progress for all. 
Zooming out, we also think about Africa's inclusion in the global economy. With Africa containing 15% of the world's population but generating only 3% of gross world product, we are convinced that progress for Africa will come not from redistribution of its current output but through inclusive growth that outpaces the rest of the world.
With an audience of almost 1,500 attendees, we see the conference as an opportunity to inspire, inform, and connect leaders in Africa to focus not just on growth, but on progress for all.
Who are some of the headline speakers and what informed your choice of having them keynote this year?
This year, we chose to have a diverse line up of people that are impacting the continent in different ways. We are kicking things off with a roundtable session where we will have thought leaders discuss why inclusive growth will be instrumental to Africa's progress. Here, we will have Acha Leke, a director from the African practice of McKinsey and Company who has authored many of the go to reports on business in Africa in recent years. We also have Ndidi Nwuneli, an inspirational entrepreneur who was actually the first chair of the Africa Business Conference 17 years ago! Jean Phillippe Prosper from the IFC will contribute his thoughts on how and why this important mission will be shaped by investing. Finally Mr Ismail Douiri, this year's alumni achievement award winner from Morocco's largest bank, Attijariwafa Banque will share a North African perspective. Mr Uzodinma Iweala, an award winning writer and medical doctor, will moderate this session.
For the standalone keynotes, we are very honoured to be joined by Fred Swaniker, a serial entrepreneur who has founded 5 organizations that are collectively grooming 3 million high-impact leaders for Africa. Ken Njoroge is another one we are thrilled to have; this young, inspirational tech entrepreneur from Kenya has grown a successful mobile commerce firm and has ambitious plans for future growth. Finally, Arunma Oteh, the former Director General of the Securities and Exchange Commission of Nigeria will give a public sector perspective.
Despite the current Africa Rising rhetoric, true inclusivity remains a real challenge in Africa. How does this year's conference through its panels intend to address the inclusivity question in Africa?
The first thing we hope to do is to educate people on why they should care about inclusive growth. We will do this through thought-provoking panel sessions on topics such as financial inclusion, public private sector engagement to address the challenges on inclusive growth, and building sustainable healthcare systems in Africa amongst others. Our second aim is to provide practical tools to our attendees to enable them to contribute to action along this dimension. We will have facilitated networking sessions to help people make connections that they can tap into after the conference. We are also giving $15,000 in venture funding to start ups that are impacting lives in Africa. We hope that at the end of the day, many people will ask themselves, 'what can I do to be a force for change today?' If we can inspire a sizeable fraction of the attendees to think and act this way, and they can in turn inspire others, the total effect will be huge and we can say that we achieved our mission.
What role do you think the private and the public sector can play in ushering inclusive growth in Africa?
We envision that this type of growth will be led by the private sector.  However, a public sector that promotes a business-friendly environment, creates a safety net, and exhibits good governance will be instrumental in achieving inclusive growth.  The question most people often ask is which comes first? We think there is no clear answer here and progress is likely to be achieved through simultaneous incremental changes in each sector that nudge the other sector to become increasingly better.
How does the HBS curriculum prepare young African MBAs to contribute to Africa's development and make a positive difference on the continent?
The HBS curriculum is very focused on action. Through our case studies, we interact with business leaders out in the world taking bold actions that create lasting impact on society. HBS encourages us to think about how we can embrace this attitude of boldness and strive to be game changers and not bystanders. HBS puts students in touch with a global network of influential people who really care about helping us achieve goals that shape society.
This year marks the second edition of your New Ventures challenge. What are the key learnings accumulated from your debut last year and what key elements can entrepreneurs look forward to in this year's edition?
Last year, we learned that people were hungry for feedback on their business ideas. We received an outstanding amount of applications this year but still endeavored to provide feedback to the entrepreneurs that asked for it. This year we will be streaming the NVC live via EnovativeTV to offer a wider audience to the participants who need publicity at this critical stage of their business. We will provide a link to the EnovativeTV stream to CP Africa when this is live so stay tuned for this!
What kinds of career development opportunities are available to attendees this year?
In addition to actively promoting professional networking in different settings on campus this year, we are excited to announce a career fair with over 25 employers that are actively recruiting for positions in Africa. We will also host a prospective students panel where aspiring MBAs can connect with current HBS students and gain career advice and admissions insights.
What new additions to the HBS ABC conference can attendees expect this year?
This year, we are introducing a start up showcase for entrepreneurs to gain publicity, mentorship, and feedback on their business models. We introduced this due to the strong interest in entrepreneurship that we saw from last year. We are also introducing industry-specific networking lunches to make it easier for attendees to find people with similar professional interests. On the fun side, we have a great new banquet and party venue with top notch live entertainment by Kaline and Banky W. We also introduced a revamped banquet menu with Africa-inspired options that we cannot wait to share!
What key takeaways do you anticipate attendees will be able to take back with them from this year's conference?
We hope that attendees will leave with at least these 3 key things:
Strong connections with at least 5 people that they can stay in touch with for years after the conference who can help them achieve their career goals
A strong and infectious call to action that lasts beyond the conference and drives some action, no matter how little towards promoting inclusive growth in Africa
A warm fuzzy feeling that means they had a great time and will smile for years when they think of the 17th annual Africa Business Conference!
Any final words?
We are very grateful for the support from the Africa business community towards the conference. The enthusiasm that people have displayed towards the event is one marker that there is strong hope for the type of progress we envision for Africa!
About Nneka Ezeigwe
Nneka Ezeigwe is a final-year MBA student at Harvard Business School.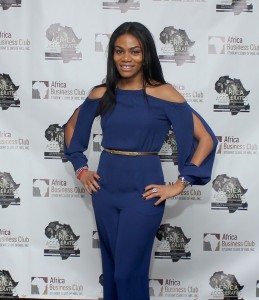 She gained her M.Eng in Chemical Engineering from Imperial College London in 2010 and then worked for Shell in a Texas refinery for 3 years before coming to Harvard. She is passionate about manufacturing in Africa, sustainable energy development and lots of other super nerdy things! 
About Leo Markel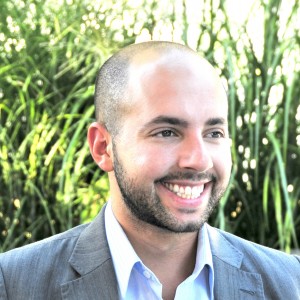 Leo Markel is excited and honored to serve as co-chair of ABC 2015 alongside Nneka. Based on his experience in the private sector as a private equity investor and McKinsey consultant, Leo is convinced of the power of business to create transformative progress for societies. However, as he learned in his work at the World Bank, U.S. Treasury, and TechnoServe, the private sector needs the support and cooperation of the public sector to enable significant growth. With these experiences in mind, Leo looks forward to discussing how business and public sector leaders in Africa can promote inclusive growth. Leo is currently a final-year MBA student at Harvard Business School. A graduate of the Huntsman Program at the University of Pennsylvania, he received a Bachelor of Science in Economics from the Wharton School and a Bachelor of Arts in International Studies from the College of Arts and Sciences.